DEVELOPING MUSICIANS / PREPARING FOR LIFE : :

At HeartStrings Studio, we believe that every child, without exception, can learn. We are committed to helping students acquire the language of music and consequently build self-respect, confidence, discipline, and the capacity to experience, express and inspire joy through their development as musicians and growth as humans.

EMBRACING EXCELLENCE / NURTURING THE HUMAN SPIRIT : :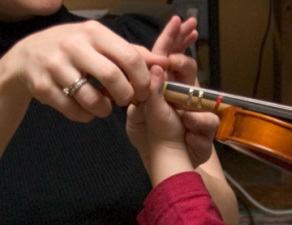 HeartStrings Studio is a learning community based on the Suzuki Approach, an approach that embraces excellence and nurtures the human spirit. Our child-focused methods are supportive and challenging in an atmosphere which honors and respects individuals and families.
The value of musical training at HeartStrings goes beyond learning to playing an instrument. In developing musical talents, students master new skills, gain broad experiences and develop abilities and attributes that they will use throughout their lives:
a love of music
self-discipline
belief in one's ability and possibility
positivity
confidence
problem solving
mindfulness
awareness
compassion & self-compassion
verbal and musical expression
integrity
leadership
sharing
listening skills
BEGINNING THE JOURNEY: :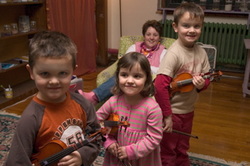 We believe that every single child possesses the
ability to learn to play a musical instrument well.
Like learning to speak their native language,
learning to 'speak musically' is a well-defined
process that students follow in a step-by-step
manner. And like language development, it is a
process that is nurtured by parents and guided by teachers.

CONTACT US TO BEGIN YOUR JOURNEY: :
To learn more about lessons at HeartStrings Studio please
click here
to send us an inquiry!